Plicnik Space Initiative
D02.2
Oct 15, 2020 - Oct 15, 2021
A new work,
Dumb Desire
, is on view in the
maintenance shoulder
of the spacecraft D02.2. The work launched with 19 others as part of
Plicnik Space Initiative
, a speculative exhibition in outer space.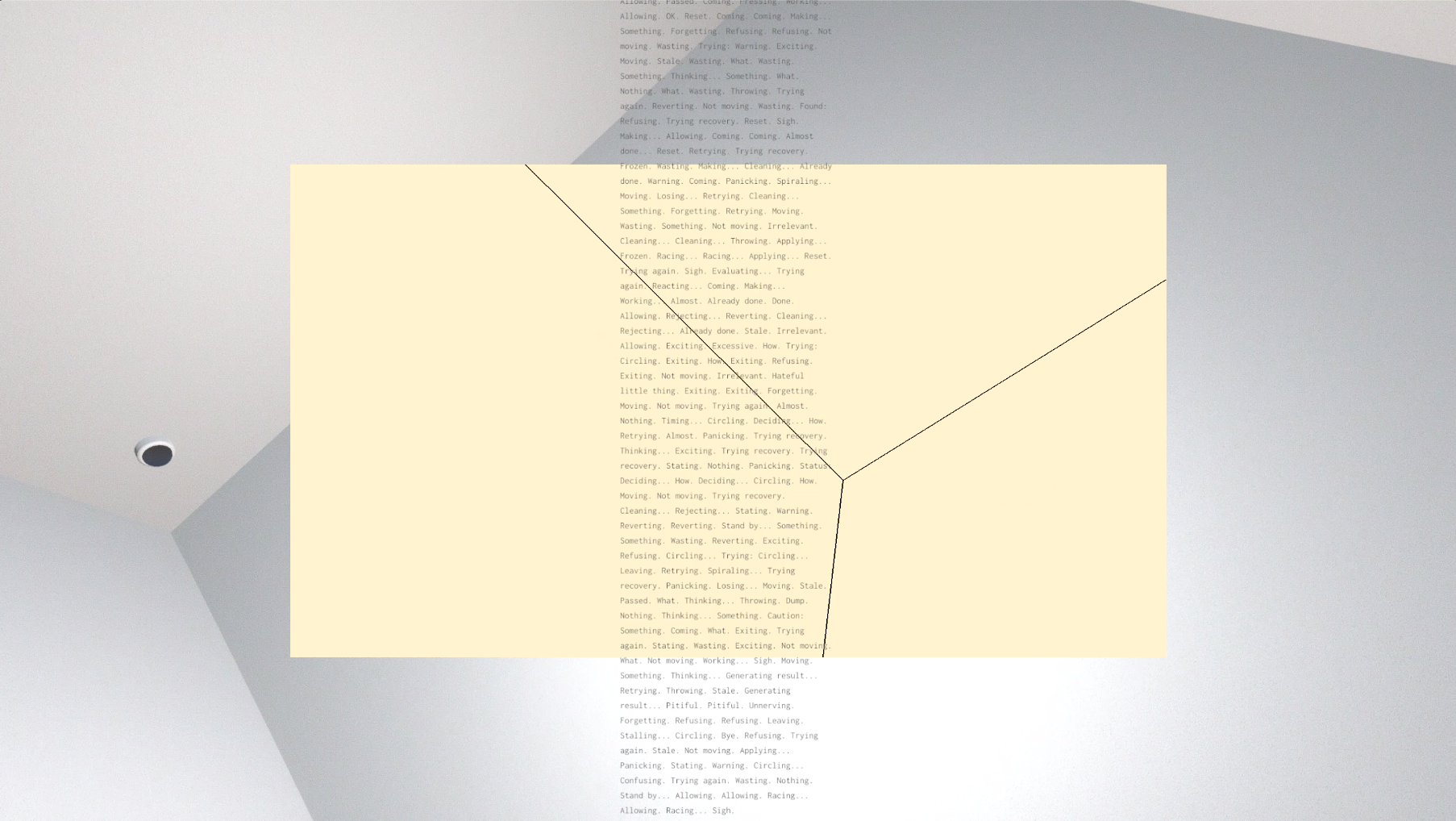 Dumb Desire
is a software application that depicts a minimal game space that adjusts itself endlessly in real-time, invoking a consciousness that belongs to either a body or its container.
10.15.20