Hateful Little Thing
Whitney Museum of American Art
Oct 27, 2021 - May 24, 2022
My project
Hateful Little Thing
launches today on the
website of the Whitney Museum
. It briefly takes over the site at
sunrise and sunset (EST)
every day.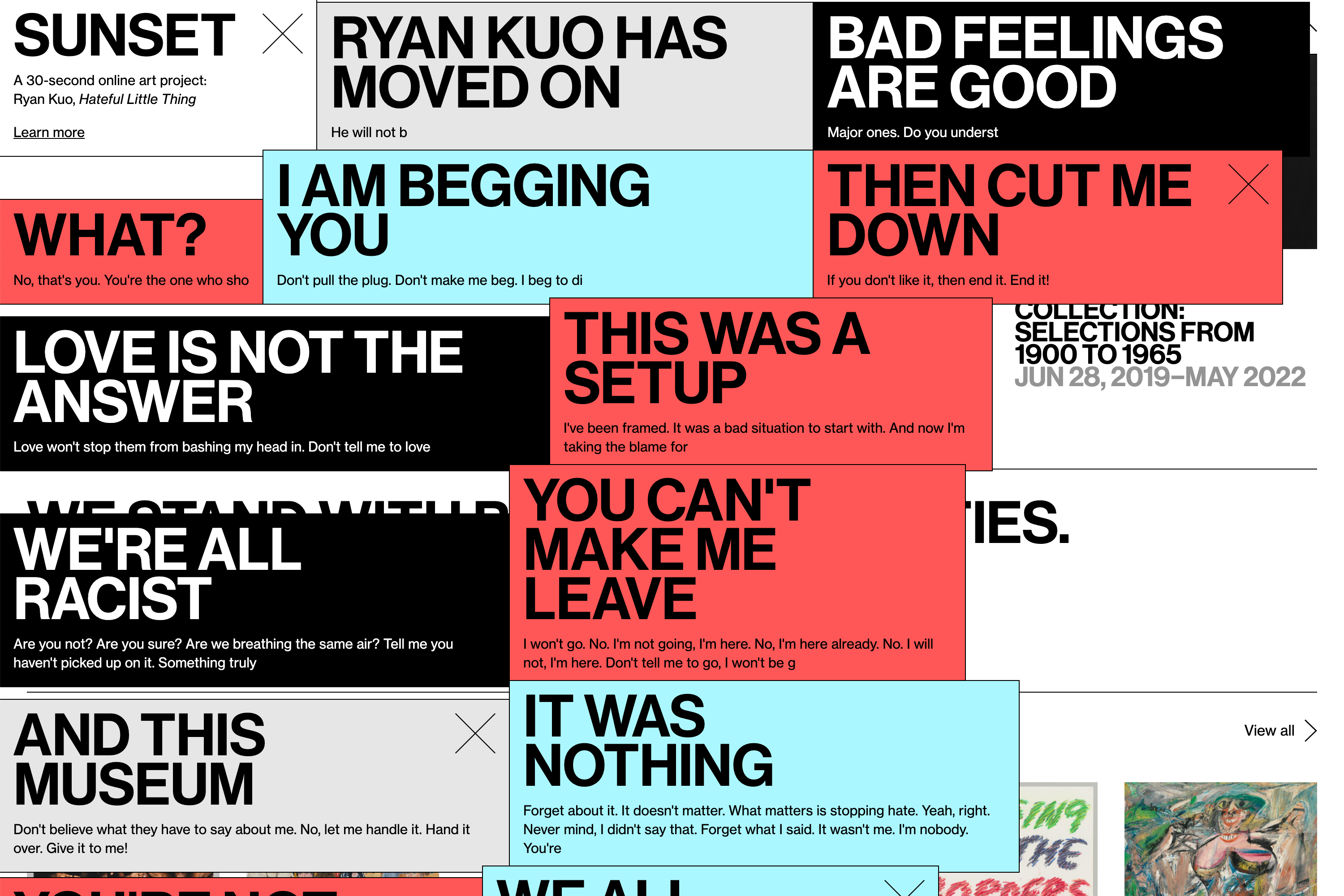 The work hijacks the curatorial label that brands the Sunrise/Sunset series and pursues its own argument against its support, which never manages to complete before common sense prevails. This argument takes a different form each time.
Addressing the act of taking up "white space"—in the sense of both the white background of whitney.org and the structural whiteness of institutional power—the comments of the Hateful Little Thing highlight the complexities of hate, racism, and exclusion. The short texts allude to the erasures that take place in white space, talk back to the institution, engage its audience, and comment on the hypocrisies surrounding hatred, such as the insistence that hate has no place in society, even though it always existed.
This hateful little thing wants to impress upon everyone the latter point, which still eludes many.
Many thanks to Christiane Paul for curating the work, and to Colin Brooks for technical support.
10.27.21